California Health Care
California Health Care Reform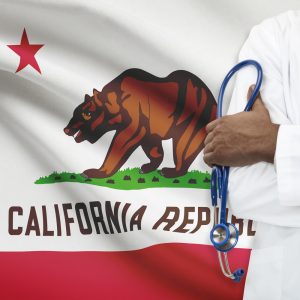 The California health care system has changed a lot since 2010 when the Affordable Care Act (ACA) was passed. With the aim to make quality health care more affordable and available to all U.S. citizens and lawfully present immigrants, the ACA affected Californians in the following ways:
Health Insurance is

guaranteed issue

. In other words, people can no longer be denied coverage or given a higher rate for pre-existing medical conditions when they apply for health insurance.
Individuals are mandated by federal law to have minimum essential coverage (MEC) health insurance or pay a penalty.
A

California health care exchange

, known as Covered California, has been set up where residents can enroll in health insurance and potential qualify for a subsidy to lower their monthly bill. 
Medicaid's expansion in California has allowed thousands of more residents to qualify for Medi-Cal based on new rules.

   
Even with all of the ACA changes, the cost of health care in California can still be high for many people.  Individuals must decide whether or not to get insured and, if so, whether or not to go on or off the California health care exchange.  Eligibility for Medicare or employer health insurance benefits will also affect these options. Therefore, it is crucial that Californians have a thorough understanding of what their options are.
Health Care Options in California
There are 2 basic options for Californians when it comes down to their health care: to HAVE California health insurance coverage or to GO WITHOUT. Within those options there are several choices.
California Health Insurance Coverage
The main reason to have health insurance isn't just the obvious reason to protect you from huge medical bills and to keep your out of pocket expenses manageable and predictable.  It's because you will be subject to a tax penalty if you don't have minimum essential coverage (MEC) health insurance.  If you want health insurance, your choices are:
1.Employer Offered Health Plans
Check to see if you are offered employer health insurance. Most employers offer affordable health insurance by government standards which means your cannot get a tax credit through Covered CA. However, there are some exceptions. If your share of the premium (for the employee-only rate) of the cheapest plan offered costs more than 9.66% of your total household income then you may be able to qualify for government assistance.
Many Californians qualify for Medicare when they turn 65. If you are already enrolled, then you already have MEC insurance. Most individuals who qualify for Medicare cannot get a tax credit through Covered CA.
Medi-Cal is free or low cost health coverage that meets MEC. Check the Federal Poverty Level Chart to see if your household income qualifies you or your children for Medi-Cal. It covers qualifying low income people including single adults, children, persons with disabilities, seniors, foster care youth, and pregnant women. For more information contact your local Medi-Cal office.
If you are not offered insurance through your employer or through a government health plan, then it is highly recommended to see if you qualified for an MEC health plan through Covered California. Qualified households can receive a subsidy that helps pay for their health insurance.
5. Off-Exchange Plans
Purchasing off-exchange is the same thing as buying a plan directly through the insurance company. If you or a family member do not qualify for any of the programs or plans mentioned above, this is a good option. It can be expensive to add a child to an employer sponsored plan so some families purchase an individual plan directly through the insurance company.
Short term health insurance gives temporary coverage that is advisable under certain situations. It can be less expensive than other options, especially if you're younger. However, it has various exclusions and limitations and does not meet MEC so you would still be subject to a tax penalty. It can be a good option when there is a need to fill in short gaps between other plans.
Almost all health insurance in California is subject to certain enrollment dates. So make sure you know the Open Enrollment or Special Enrollment Periods that apply to you.  This is especially important when you are transitioning from one plan (like an employer plan) to another plan (like Covered CA) where open enrollment periods may not coincide.
What happens if you GO WITHOUT Health Insurance?
You may decide that you don't want to pay for health insurance.  Maybe you would rather pay the tax penalty than the premiums.  Or maybe you just can't afford the premiums even with a subsidy on the Covered CA exchange. If you go without health insurance you should know the following:
You can use any California health care facility but you will be responsible for all of your medical bills at full cost.
You will be subject to the tax penalty for the number of months you do not have coverage unless you meet an exemption. Figure your possible tax penalty

here

.
Exemptions from the penalty can be given for a number of reasons including having a "hardship", having a gap in coverage for less than 3 consecutive months, or not being required to file taxes because your income is too low. Visit the

IRS

for more information on exemptions.
Understanding health care in California can be daunting. That's what Health for California Insurance Center is all about. For free assistance, or to find out about exceptions, give us a call at 1-877-752-4737.