Health Care Options in California
California Health Care Reform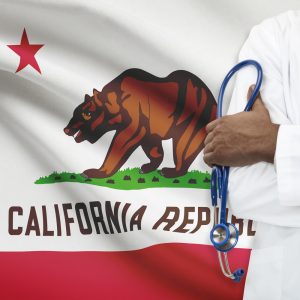 The healthcare system in California has changed a lot since 2010's reform, when the Affordable Care Act was passed. With the aim of reducing the number of uninsured and improving the quality and affordability of care, the ACA has affected the residents of California in the following ways:
Pre-existing health conditions are not considered. Regardless of your health history, you can apply for health insurance and be given coverage without having to pay more.

Individuals are required by law to have health coverage that meets the minimum essential requirements. Unless you qualify for an exemption, you could face a tax penalty if you go for more than two months without coverage.

The state of California set up its own health care marketplace, Covered California, where residents can enroll for health insurance and potentially be eligible for subsidies to reduce their monthly premiums.

Medicaid expanded its reach in California, allowing thousands of residents to qualify for Medi-Cal.
But even after these changes, the cost of medical care in the state of California is still high. Residents must decide whether to get health care coverage or not and, if so, whether to enroll in the California health care exchange or elsewhere. If you have employer health insurance or Medicare, you can choose not to apply for insurance through Covered California.
California Health Care Options
In California, you can choose to either have health insurance coverage or go without. If you choose the former, you have the following options.
1. Employer Health Plans
Most employers offer affordable medical insurance that meet government standards. If you're covered by employer-offered health plans, you usually cannot get a tax credit through Covered California. But there are a few exceptions. For example, if your share of the premium for the cheapest plan offered by your employer costs more than 9.66 percent of your total income, you may qualify for government assistance.
2. Medicare
Most Californians over the age of 65 qualify for Medicare. If you're enrolled in Medicare, then you already meet the minimum essential coverage requirements. This also means you can't get a tax credit through Covered California.
3. Medi-Cal
Medi-Cal covers qualifying low-income families, persons with disabilities, the elderly, pregnant women and foster care youth. If you're enrolled in Medi-Cal, then you already meet the MEC requirements. To see if your household income qualifies you for Medi-Cal, check the federal poverty level chart.
4. Covered California Plans
If you don't have employer-offered insurance and you aren't offered insurance by the government, then you should see if you qualify for MEC through Covered California. Qualified individuals can receive subsidies from the government to help pay for their insurance.
5. Off-Exchange Plans
If you or a family member don't qualify for any of the plans above, consider buying a plan directly from an insurance company. It can be expensive to add a family member to an employer-sponsored plan, so many people prefer to buy an individual plan directly through an insurance company.
6. Short-Term Medical Plans
Short-term insurance plans offer temporary coverage and are less expensive than other plans, especially if you're younger. However, they don't meet the MEC requirements, so you could still pay a tax penalty. This is usually the best option when one needs to fill a short gap between other medical plans.
Keep in mind almost all health insurance plans in California are subject to certain enrollment periods. To ensure you don't miss any of these dates, you should know when the open enrollment or special enrollment periods end, especially when you want to transition from one plan to another.
If you have any questions or you need assistance, feel free to call us at (877) 752-4737. We'll be happy to help. Page ID