California Health Insurance
Carrier Spotlight: L.A. Care
Posted: July 23, 2014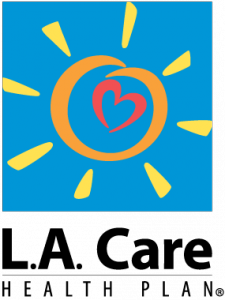 by Holly Davies
Now that the dust has settled from the open enrollment under the Affordable Care Act, we will take some time to highlight the carriers available when you enroll on a Covered Ca plan. This week we will focus on L.A. Care Health Plan.
L.A. Care's Mission
To provide access to quality health care for Los Angeles County's vulnerable and low income communities and residents and to support the safety net required to achieve that purpose.
They do this by working with many public programs like Medi-Cal, Medi-Care, Health Families, PASC-SEIU Homecare Workers Health Care Plan, L.A. Covered and L.A. Care's Healthy Kids.
Member Advantages
Members have access to a wide range of providers and services. The member network includes doctors, specialists, hospitals, pharmacies and preventive care services, plus additional free services such as a nurse advice line; mail order pharmacy has free delivery for regular service. Interpreter services in your language are free, 24-hours a day, seven days a week, including American Sign Language (ASL).
Family Resource Centers offer health education, exercise classes, and disease management programs such as:
Health & Wellness
Workshops & Classes
Disease Management
Health Education
Health Care Glossary
Classes for kids are offered
Child care is provided while you attend a class
Kudos to L.A. Care
There is much to say about L.A Care. They have a great product! The website for members is extremely user friendly and has all the tools you need in order to obtain services, manage your payments, and get health information. They offer a variety of ways to reach them when you have a question.
L.A Care partners with your provider so he or she can do their best for you. Your doctor or other medical office can visit the website to quickly access information about your eligibility for benefits and check to see if special authorizations would be needed. The drug formulary is posted online so you or your doctor can find out which generic or brand name prescription is covered by your plan. This allows you and your provider to have a proper discussion about your prescriptions; this helps you avoid any surprises when you go to your pharmacy. Providers can access forms, clinical guidelines, classes and seminars, and health information for your individual needs. It is nice to know your insurance carrier want to help you by supporting your doctor in so many ways.
Awards, Honors, and Accolades
L.A. Care has received many awards, honors, and accolades. Here are a few of them:
L.A. Care Covered™ was selected as a state selected Qualified Health Plan by Covered California to be one of only six plans to administer health insurance to Los Angeles County residents.
Offers Affordable Health Insurance through Covered CA
Has enrolled 198,000 new members thanks to the ACA
Plans to enhance compensation to doctors practice general internal medicine, family medicine, pediatric medicine or a sub specialty under one of these designations.
Materials provided to members are easy to read and have no fine print.
If you wish to research this company we recommend you browse the site features and client testimonies at http://www.lacare.org/
For a rate quote, plan details and applications we invite you to click here or call us at 1-877-752-4737. We would be honored to assist you with your plan selection and show you how to enroll.
We look forward to working with you!